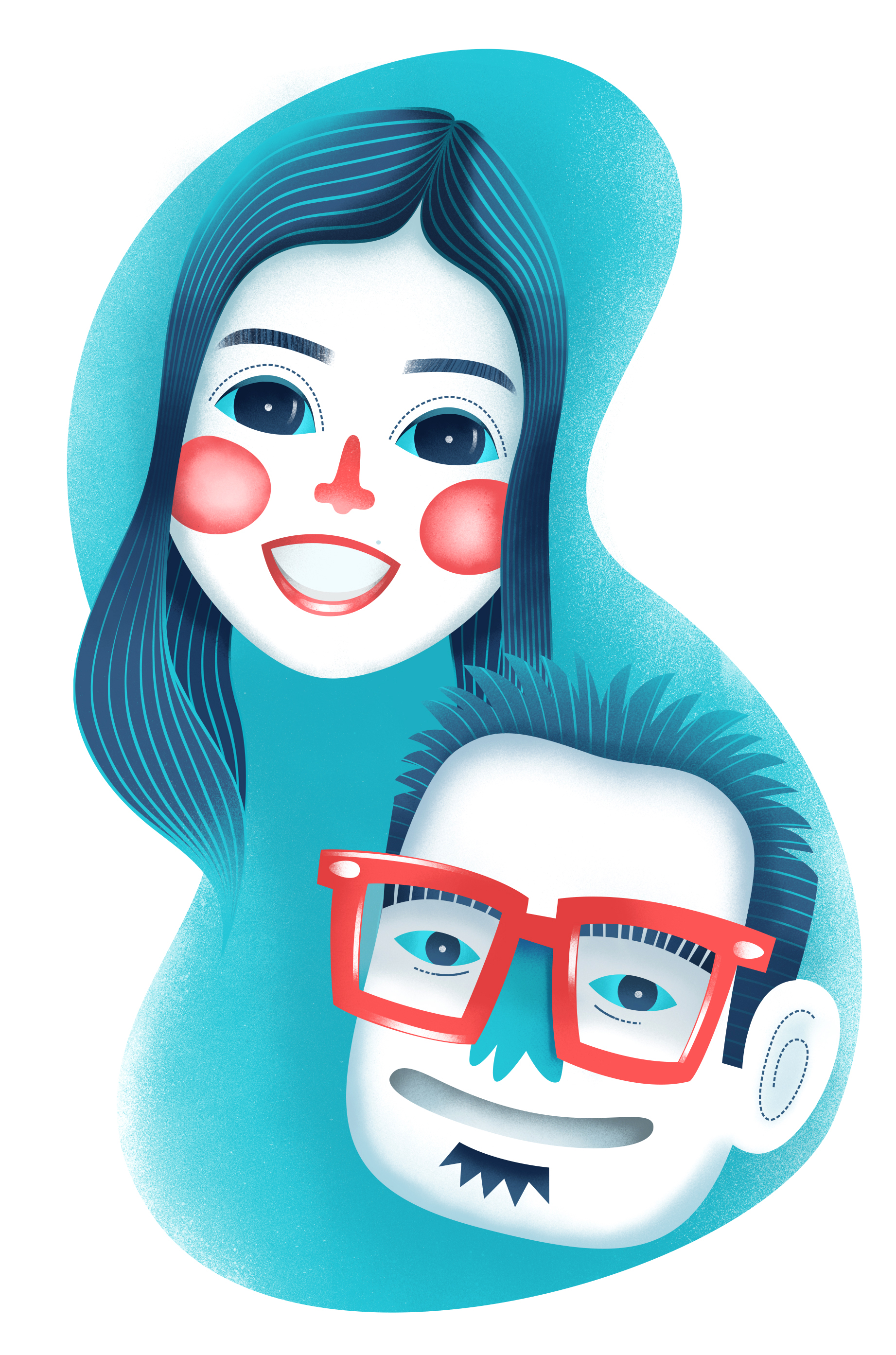 We like to introduce ourselvesas a
"house of ideas"
 but in reality we are a couplewho decided to pursue what they love most: 
"Fill empty spaces withshapes and colors and draw characters on them".
Still wondering what do wedo?. We do a little of everything: 
Animation, Art Direction,Character Design, Concept Art, Graphic Design, Illustration, Motion Graphics,Print, Product Design, Storyboarding.
 We are a multidisciplinarystudio!  But We'll let our work to tell you the rest!
2015. CIRCUITO DE ILUSTRACIÓN DE VALENCIA. Valencia, Spain.
2014. ESTUDIO JI. DESIGNER ON THE PLUG #2. Altea - Alicante,Spain.
2012. CENTRO CULTURAL SANT FELIU. Hospitalet de Llobregat.Barcelona, Spain
2011. GRACIAS ARTS PROJECTS
2007. Venezuelan Design Gallery GAVEDI
2007. International Festival of Video Art "Les Instants Vidéo" of Marsella- Francia